Maggie's board member Margo was the recent recipient of an Enterprise Vision Award for her outstanding contribution in recognition of her work with Maggie's Manchester and Teenage Cancer Trust as well as receiving a Point of Light Award from the Prime Minister in 2016.
To date she has produced 5 fashion shows and 2 gala balls to support people living with cancer here in Manchester.
Her Runway on the Runway team also won the award for best charity event of the year presented at the North West Charity Awards for our sister event Runway on the Runway in 2017.
CHOREOGRAPHER - ANNE FINNEGAN
This will be Anne's sixth collaboration with producer Margo Cornish and second Maggie's on the Runway.
Margo says; "There is nobody like Miss Anne. She may be petite, but do not let this fool you, this woman can pack a lot of punch. Anne's reputation as one of Manchester's top choreographers goes far and wide and her input to our events help make them such a magical experience for everyone involved. We are so lucky to have her as part of the production team."


MONICA WARD- MUSICAL DIRECTOR
Great music is the foundation of our events and we are proud to have our very own expert in musicality Monica Ward once again on board as our Musical Director .
Classically trained Monica is a successful songstress in her own right, performing regularly around Manchester as well as working as a singing coach/teacher.
" Margo says " I am so thrilled to have fellow Scot, Monica as part of our creative team, she has the ability to deliver slick musical production every time and uses her great talent to add a special sparkle to the show. I have no doubt that our 2018 show will once again be spectacular"
BERN CORRI - ASSISTANT PRODUCER (CREATIVE)
Since meeting Bern in 2016 when we all got together for the first ever Maggie's on the Runway it was obvious that he was a very talented and creative person.
Since the show Bern has continued to be part of the team sourcing material and suggesting ways in which to improve our production. His recent input to Runway on the Runway in aid of Teenage Cancer Trust was significant.
Bern who himself went through treatment for ethmoid cancer, which resulted in him losing his left eye, is now registered blind and has recently suffered a serious setback in the loss of sight in his right eye.
Not one to give up easily, Bern will continue to work work with us using the latest accessibility technology for the blind.
PETE BAXTER - FILM MAKER - CAMERAMAN
Introducing our amazing cameraman and film-maker extraordinaire Pete. As well as filming the whole show from start to finish Pete has filmed the models at rehearsals and their personal interview vignettes.

Pete has been part of our crew since 2013 when he helped with our first Runway on the Runway for TCT and he has been filming and making/editing films for Margo's events and charitable causes ever since.
In his day job, Pete works as a freelance cameraman and travels all over the world for BBC, SKY NEWS capturing the latest work events and news stories (he recently spent time over in the US filming Mr Trump as well as in Syria) and like everyone else gives up his time voluntarily to support us.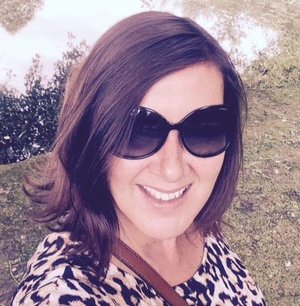 SHARON OLDFIELD- BACKSTAGE MANAGER
Sharon Oldfield is part of the senior management team at Harvey Nichols in Manchester. Sharon has extensive experience in the retail industry and in fashion.
"I have always enjoyed co-ordinating fashion shows and events. I met Margo 6 years ago and this is our 6thcharity fashion show working together. I am really excited to be part of this event and supporting Maggie's once again
I have also been involved with a number of wonderful events for Teenage Cancer Trust and I have thoroughly enjoyed working closely with some remarkable people. I hope all the models have a wonderful day and all the guests enjoy this incredible event."